Commercial Wheelie Bin Cleaning
Let's be honest, if you run a business, whatever it might be, the cleaning, disinfecting and deodorising of your commercial wheelie bins is not likely to be at the top of your priority list. Not only are large wheelie bins virtually impossible to clean yourself but there is the risk of personal injury and objections from staff if delegated with this undesirable task that they are not trained to do.
Yet the downside to your business of dirty waste disposal facilities can be huge.
Risk of injury or infection to your staff
Risk of injury or infection to the public
Risk of food contamination if you serve food
Attraction of vermin
Unpleasant smells around your premises
An untidy and unsightly bin area creates a bad impression with clients and customers
Potential for penalties from Environmental Health Authorities

Regular cleaning on a monthly basis ensures that bins are properly cleaned, disinfected and deodorised. X-Forces offers a unique Commercial Cleaning Service for the Hampshire and Dorset areas, this On-site Service encompasses industry best practice as recommended by the Environment Agency. Wheelie bin cleaning is now considered an important factor towards meeting the overall minimal standard for those wishing to demonstrate hygiene best practice, all commercial businesses benefit from this high level professional service.
We can provide this service to:
Local Authorities, Universities, Hotels, Theatres, Sports Venues, Restaurants, Leisure Centres, Pubs, Hospitals, Property Management, Schools, Flats and Apartments, Schools, Colleges, Retirement Living, Factories.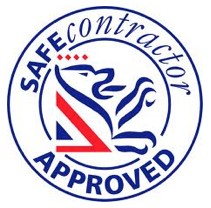 We have a varied client base that includes Schools, Universities, Hospitals,Local Authorities, Shopping Centres, Football Stadiums, Housing Associations, Retirement Living as well as Restaurants, Hotels and Pubs. They all enjoy the benefits of a regular visit, usually monthly or bi-monthly and in many cases the waste containers and the bin cupboards or hard standing areas are also cleaned, disinfected and deodorised.
X Forces provide a professional on-location cleaning service that combines quality with value for money and our high standards of workmanship and start to finish job completion mean we can offer tailored flexible cleaning contracts for all types of disposal containers. Our staff are friendly, professional, efficient and they care about the environment. We are fully insured; risks assessed and work in compliance with ISO9001:2008.
To ensure that your waste container cleaning is regularly carried out to the highest standards, on time and within budget, then call X Forces now on: